Alamogordo isn't exactly busting at the seams with cool places to check out, but after living here for a while I can definitely make a few solid recommendations for how to spend a weekend; Enjoy!
Friday Night:
Dinner/Drinks: Your best bet for a Friday night is to look for a tap takeover at Lowes or check out the open mic night at Patrons Hall. Lowes also has really good burritos, and excellent chips and guac if you are looking for a meal.
Breakfast: For breakfast you for sure want to head to Nuckleweed. It's in a tiny trailer up in La Luz (once you pass the blue donkey on the left its coming up on the right). All of their food is excelent but seating is limited so make a reservation.
Morning Activity: If you're in Alamogordo you need to check out the world's largest pistachio and take the farm tour over at McGinn's PistachioLand. I wrote a whole blog about the experience, check it out here.
Lunch: For lunch I'll give you two recommendations and you can choose which one fits your vibe. The first is Natures Pantry; it's a health food store that also has a kitchen. The kitchen is only open until 3pm and they are closed on Sundays but they make an excellent Southwest Chicken sandwich and their almond shake is pretty dang delicious. My other recommendation is Casa de Sueños in La Luz. They have really good tacos and solid agave margaritas.
Afternoon/Evening Activity: You can't visit Alamogordo and not go to White Sands...lets be honest, it's probably why you're here. Before heading over to White Sands stop by Walmart to grab food for a picnic and a sled (they are significantly cheaper at Walmart than in the Visitor Center of White Sands). Spend the afternoon sledding, "hiking" or exploring the dunes, followed by a dinner picnic. If you're able to I recommend staying for the the ranger led sunset stroll (stop by the visitor center to ask for times).
Evening: Check if Lowes is having live music or head to Caliches for frozen custard. There is also Bingo at the VFW if that's more your style.
Sunday:
Breakfast: Head over to Plateau Espresso to enjoy your morning coffee/breakfast with a view.
If you are the church type I recommend The Worship Center because they have a pretty legit coffee bar.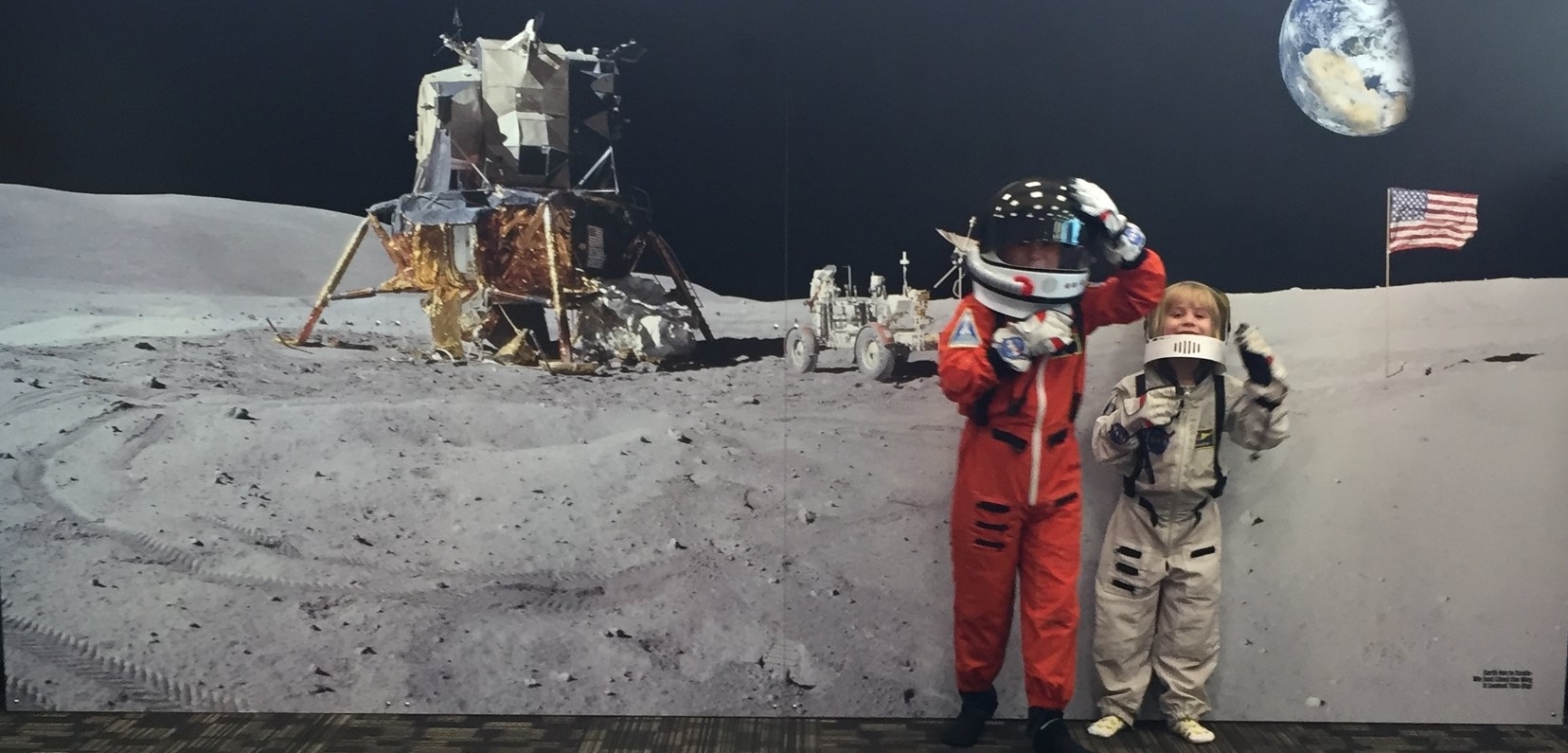 Morning Activity: Spend a quick morning at the Space Museum. Alamogordo has some interesting history in the space/bomb making scene. Did you know the A-Bomb was tested here? or that HAM (the astronaut chimp) is buried here? You can learn all about that at the Space Museum.
Lunch: One of the best meals available in the area is at Mad Jacks (in Cloudcroft). They do really solid BBQ, but they are only open for lunch and when they sell out they are done. If you want to get food you need to get there early and wait in line but don't worry, it's worth the wait.
Afternoon Activity: For the afternoon stay in Cloudcroft and hike the Trestle Trail, hang out on Burro Street or head to Ski Cloudcroft and go sledding. Cloudcroft is such a cute little mountain town that it's worth staying up there to explore it.
Dinner: Get a quesadilla from Mi Cabanita (the one with chicken and avocado)...it was surprisingly delicious and they have a solid chips and salsa bar.
Evening: Head to The Western for a drink. It's a no fuss dive bar but it has a cool vibe and is a fun place for an evening drink. Also if you need an evening snack get some of their sweet potato fries to go with your drink, they are delicious.
OR (edited July 17, 2018) head over to Cloudcroft Brewing Company the newest (and the only) craft brewery in the local area. They have lots of beers on tap (guest beers and their own), wood fired pizzas, and corn hole, plus they regularly have live music...a huge win for the Alamogordo area!
There you go, a solid weekend in Alamogordo! Do you have other places you love or ideas for Alamogordo? Let me know in the comments section!
Want even more things to do in Alamogordo? Check out this post of 101+ things to do in the area!
Headed up to Ruidoso? Check out this post for some ideas of things to do!